2.6.sat XLARGE × Dickies 2021 Collection
"Workwear" which stands for exploration and frontier spirits has been influencing contemporary culture since the wild west. Dickies as a synonym for workwear has stood for the quality, toughness, and pride that embodies the spirit of the American worker.

Workwear has always been an important identity to XLARGE since day one.

Back in the day, XLARGE and Dickies teamed up several times for exclusive items and came up with a number of masterpieces.

Celebrating the 30th anniversary, XLARGE and Dickies are coming together again to bring a new 2021 collection.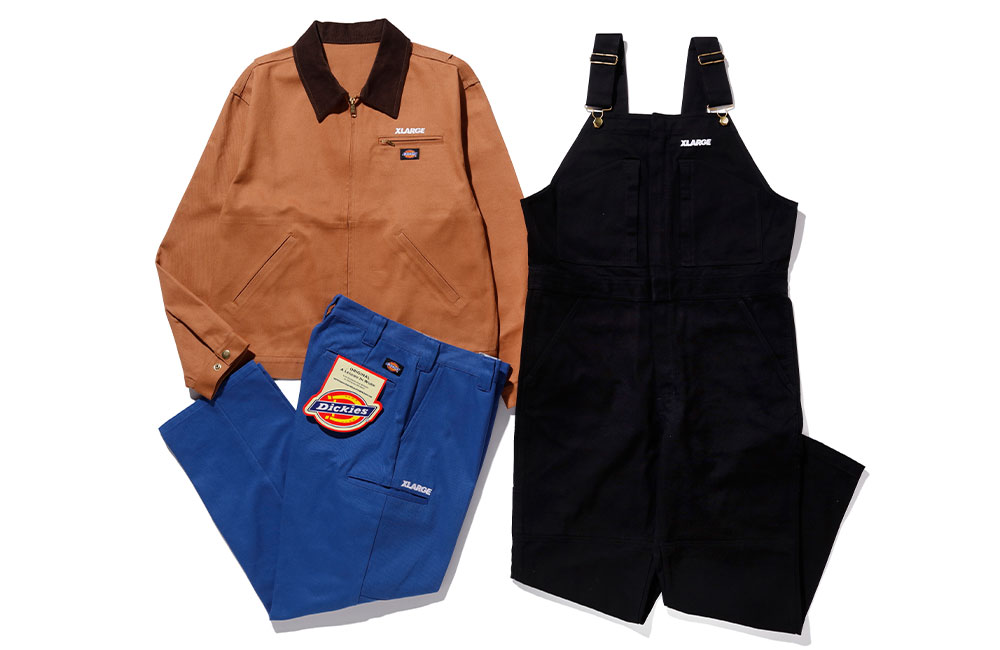 XLARGE × Dickies collection is launching on 6th February in XLARGE and XLARGE/X-girl physical stores in JAPAN as well as our official online store 「ZOZOTOWN」.

Official Online Store
>>>ZOZOTOWN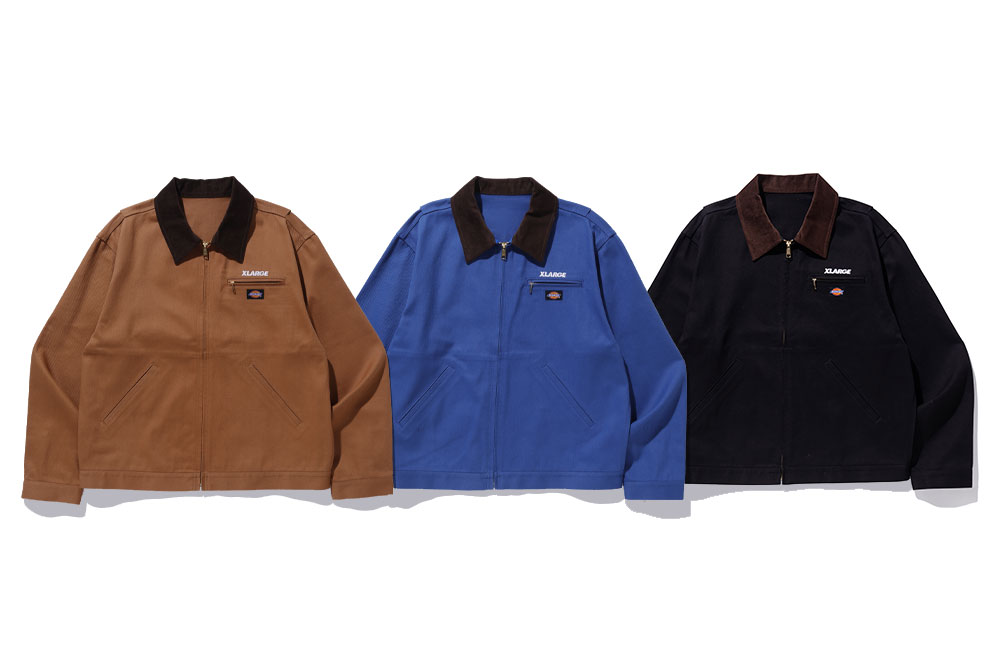 DICKIES WORK JACKET
BROWN,BLUE,BLACK / S,M,L,XL / ¥17,000+TAX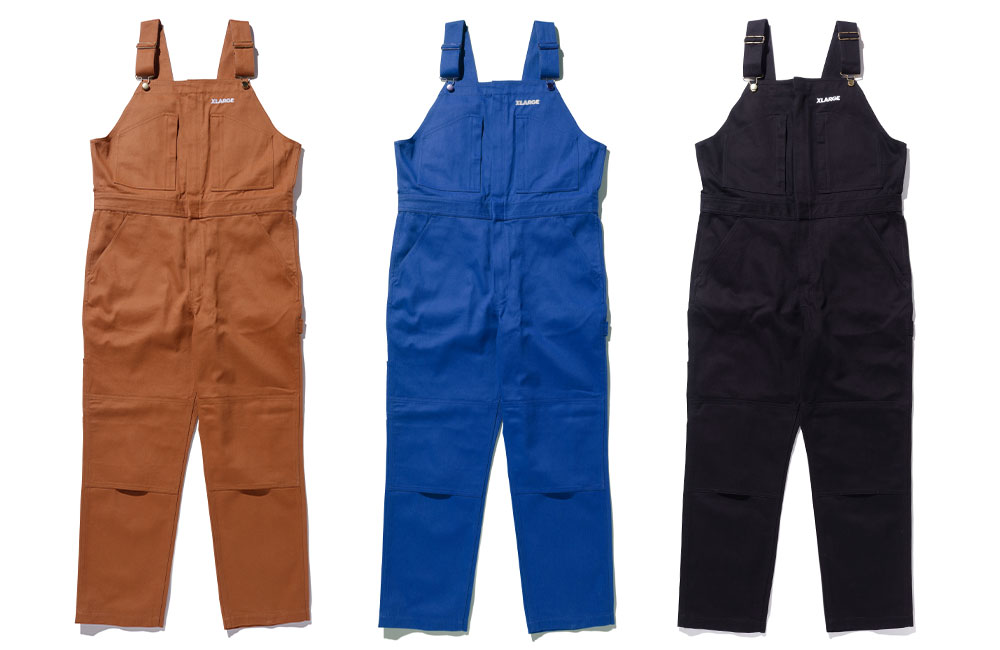 DICKIES WORK OVERALL
BROWN,BLUE,BLACK / S,M,L,XL / ¥16,000+TAX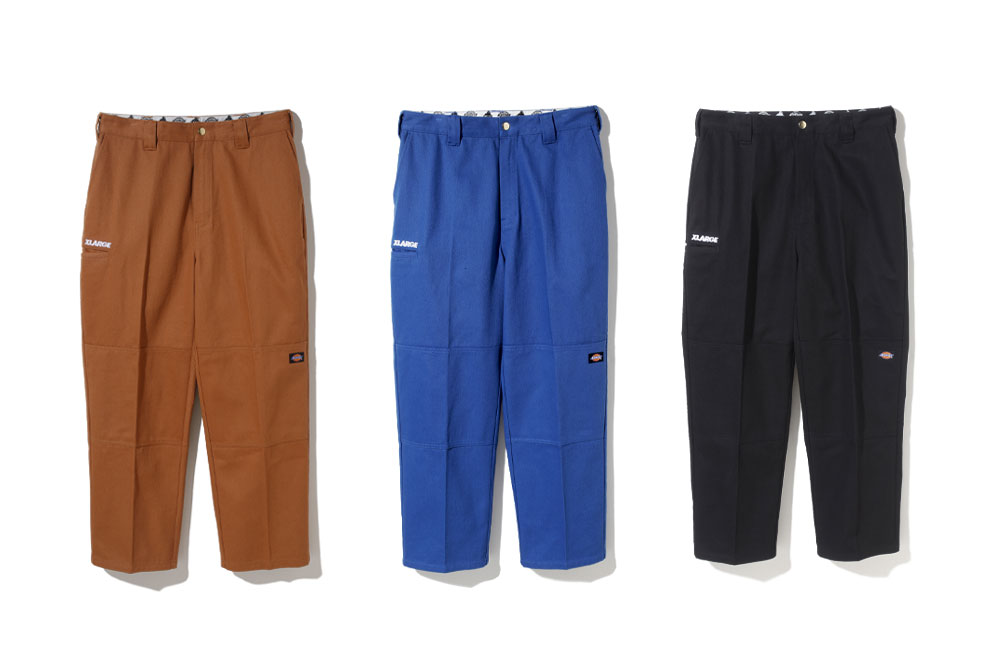 DICKIES WORK PANTS
BROWN,BLUE,BLACK / 30,32,34,36inch / ¥12,000+TAX

Dickies
The largest workwear manufacturer in the world established in 1922.
Dickies kept offering work garments that have the greatest quality for the customers.
With the hit of 「KHAKI874」born in the '50s, Dickies expanded the business to the world. The company policy「FIT YOU, FIT YOUR JOB」 has led the brand to be one of the biggest workwear brands nowadays.
In the '90s, 「874」became the must-have item for skaters in the west coast U.S. and gave the brand a wilder cultural identity.
With its practicality and cultural identity, Dickies is always ready to lead a new movement to the fashion scene and among the youth generations.