10.12.sat XLARGE×D*Face 2nd DROP
The idea of combining art and fashion have always been XLARGE's brand DNA since day one. XLARGE will release its new collection collaborating with London based artist -D*Face.

As a leading figure from the British street art scene, D*Face has been inaugurating his career for over 15 years.

And for the first time in 7 years, D*Face is back to Japan with his new 「Social DIScontent」exhibition. The exhibition will start on October 8, being held at SEIBU SHIBUYA. And XLARGE×D*Face's collaboration collection will also release at the same time in SEIBU SHIBUYA's POP UP STORE space.

The collection will also be releasing in XLARGE, XLARGE/X-girl's shops, and online stores on October 12. While special items from the collection are also scheduled to be released at DesignerCon 2019 and innersect 2019.

2nd Drop General release:October 12

・XLARGE, XLARGE/X-girl's shops in Japan
・Brand official online store「calif」
・ZOZOTOWN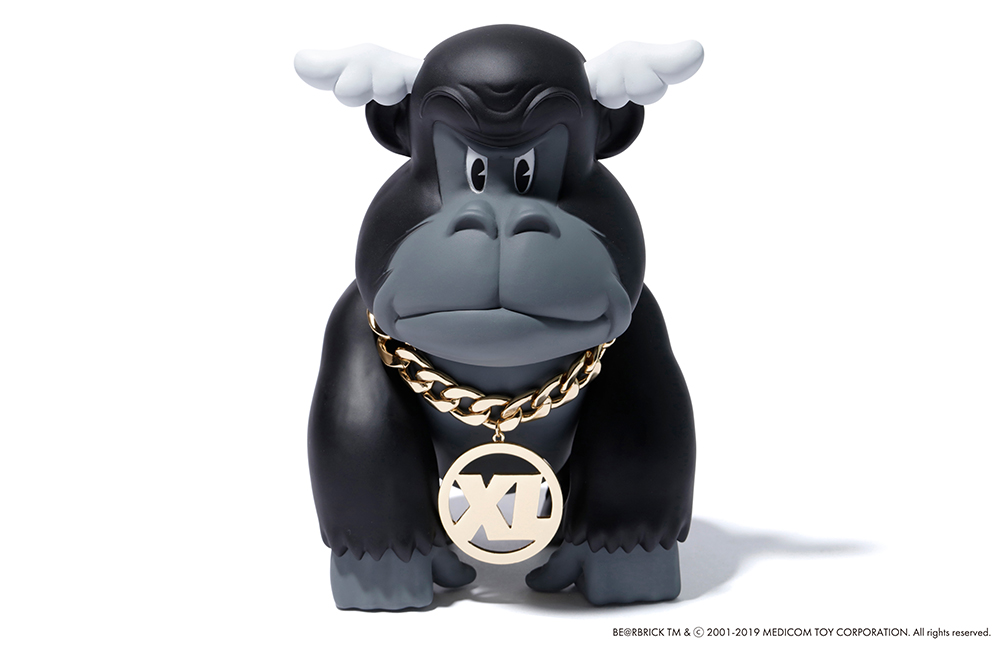 CARTOON OG FIGURE
¥13,000+TAX / BLACK / H180mm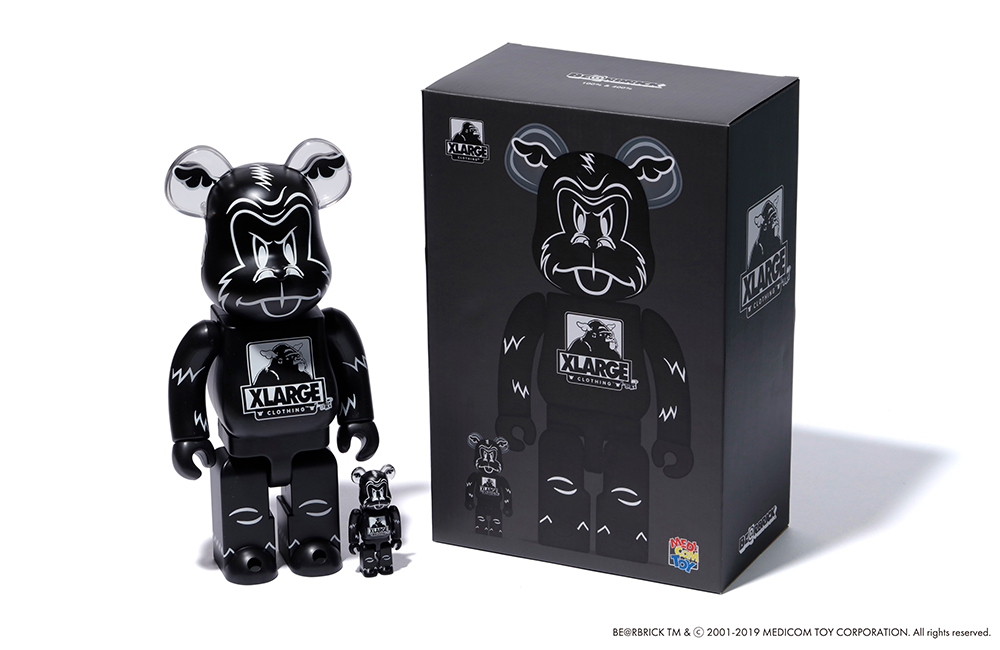 BE@RBRICK 100% & 400%
¥13,000+TAX / CHARCOAL, BLACK / H70mm & H280mm

2nd  "BLACK" color-way Drop

We are also welcoming a new figure designed by D*Face which combined the artist's well-known cartoon character「D*Dog」and XLARGE's OG Gorilla. A MADE-IN-JAPAN original figure 「CARTOON OG FIGURE」and a「CARTOON OG」version of BE@RBRICK made by the famous toy design house MEDICOMTOY are being released.
The 2nd version of the figure-"Black" colorway is releasing on October 12.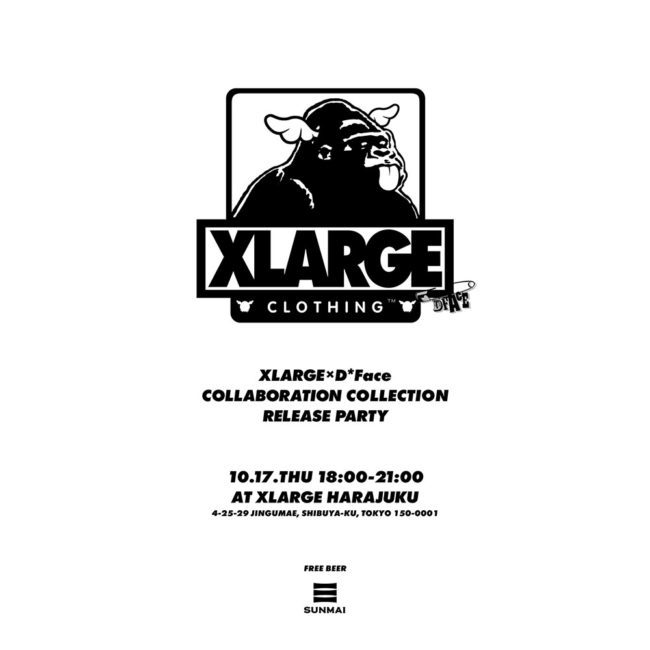 RELEASE PARTY
XLARGE HARAJUKU will hold a release party for the XLARGE×D*Face collection. Please come to join us.

XLARGE×D*Face Release Party
Date:October, 17
Time:18:00-21:00
Place:XLARGE HARAJUKU
4-25-29, Jingumae, Shibuya Ku, Tokyo To, 150-0001, Japan
TEL:03-3475-5696
GoogleMaps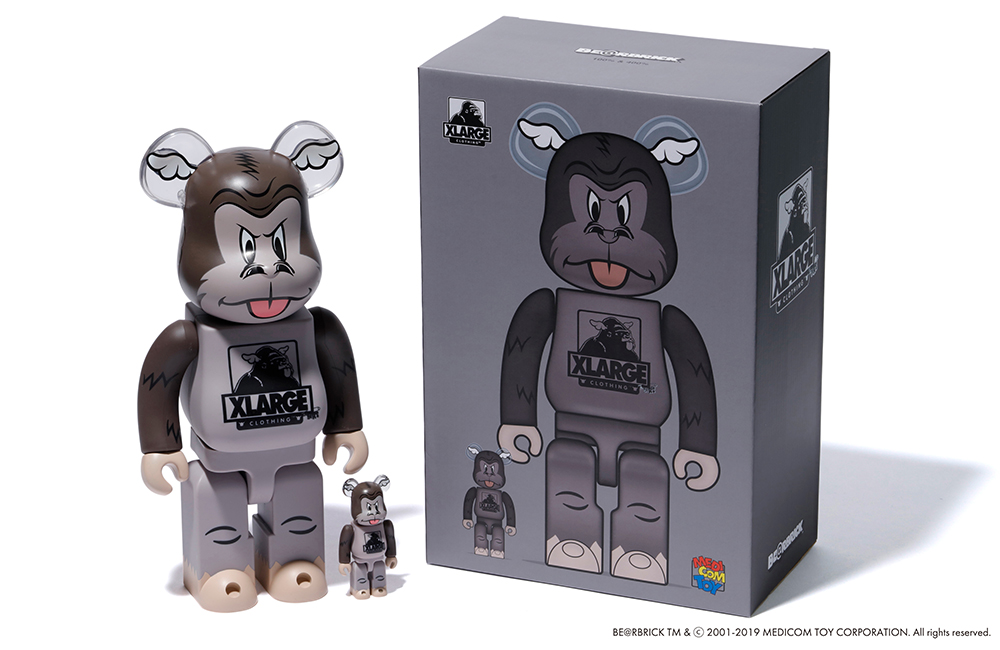 BE@RBRICK 100% & 400%
¥13,000+TAX / CHARCOAL, BLACK / H70mm & H280mm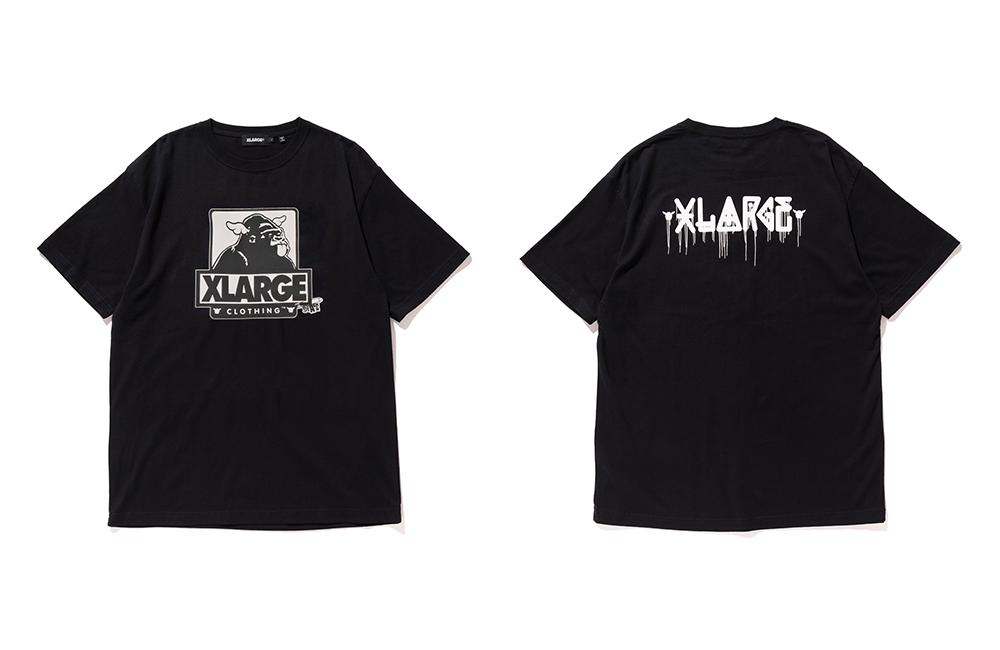 S/S TEE OG
¥5,500+TAX / WHITE / S,M,L,XL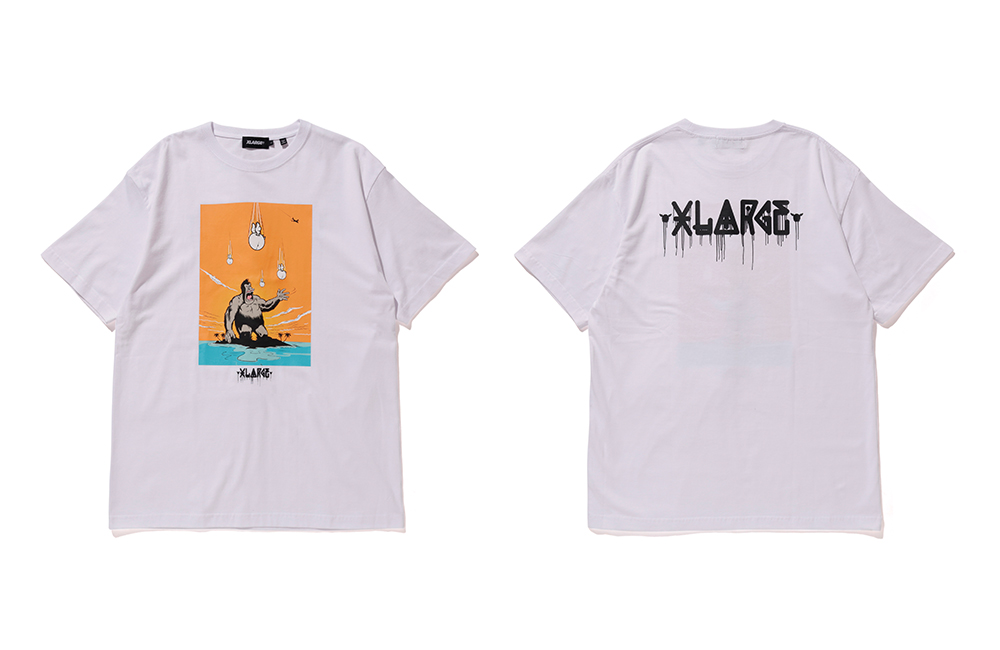 S/S TEE D*DOGS FALLING IN GORILLA
¥5,500+TAX / WHITE,BLACK / S,M,L,XL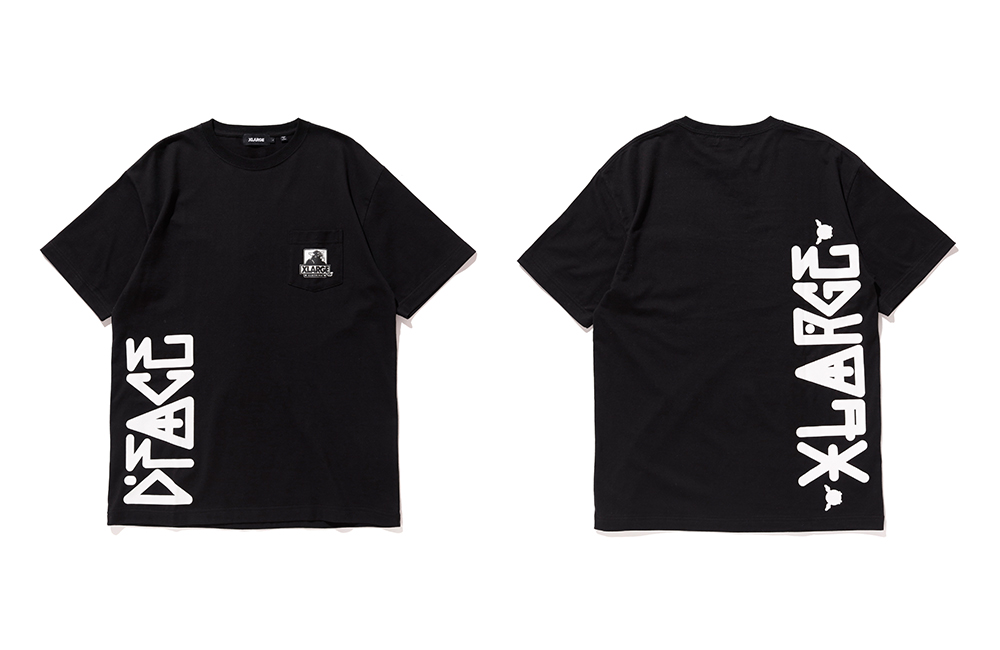 S/S BIG PRINT POCKET TEE
¥5,500+TAX / WHITE,BLACK / S,M,L,XL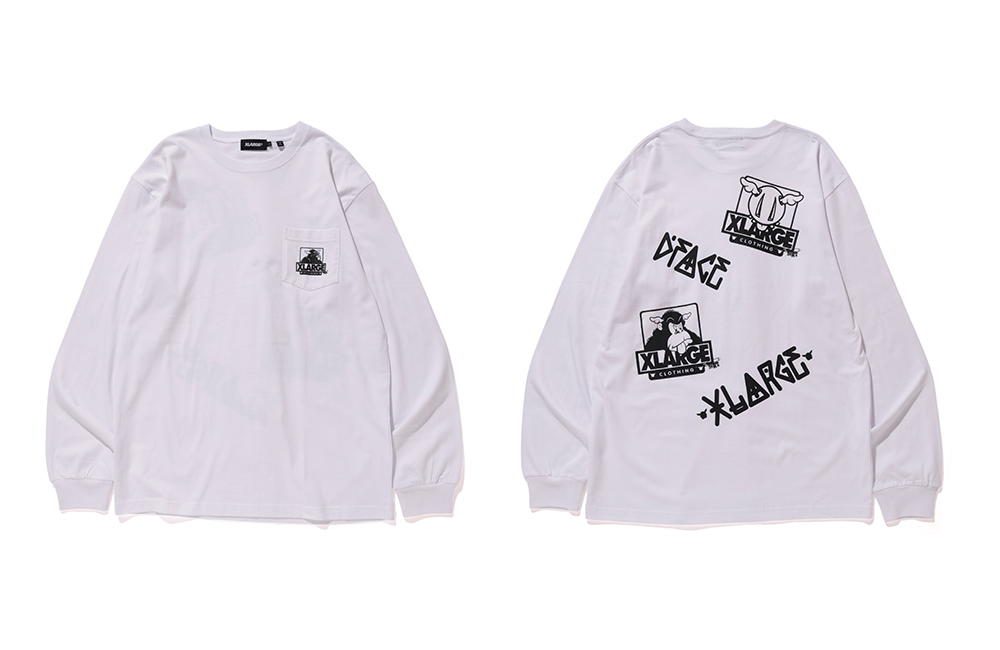 L/S RANDOM PRINT POCKET TEE
¥6,500+TAX / WHITE,BLACK / S,M,L,XL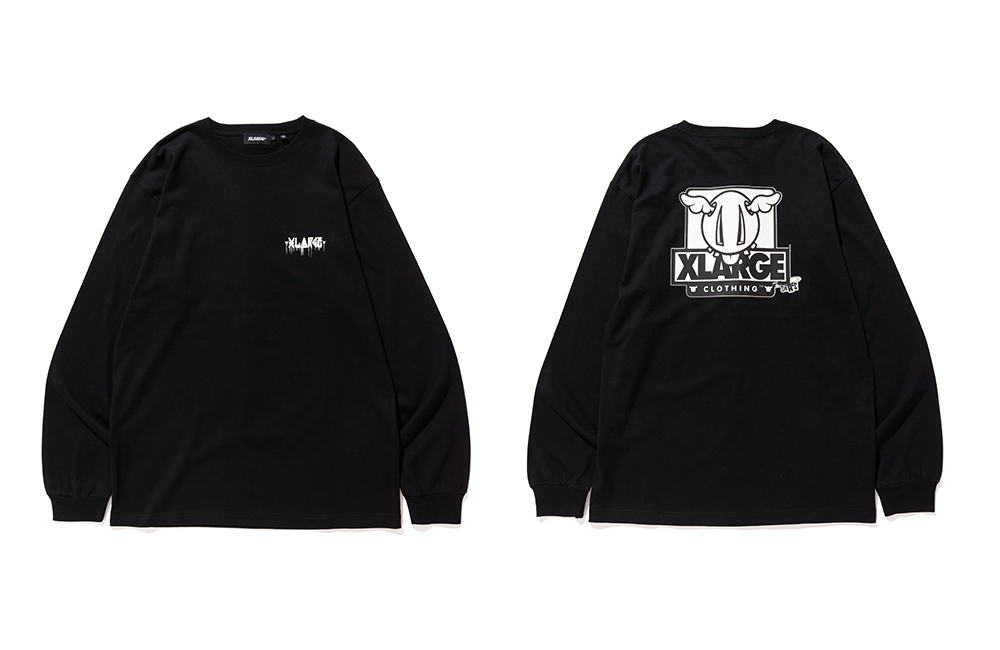 L/S TEE D*DOG OG
¥6,500+TAX / WHITE,BLACK / S,M,L,XL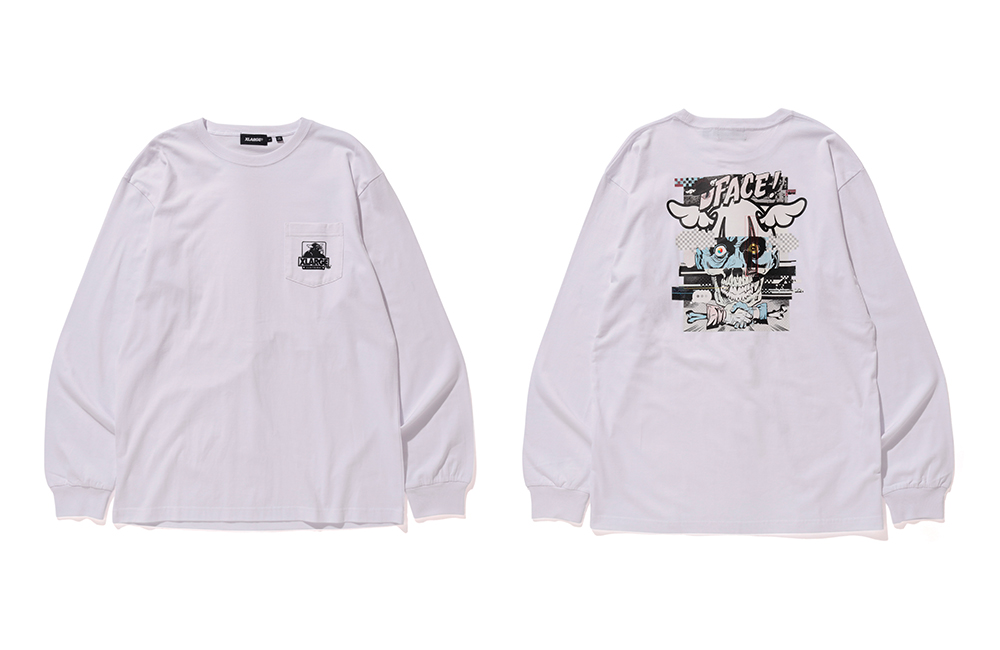 L/S STRIPE SKULL RENDER POCKET TEE
¥6,500+TAX / WHITE,BLACK / S,M,L,XL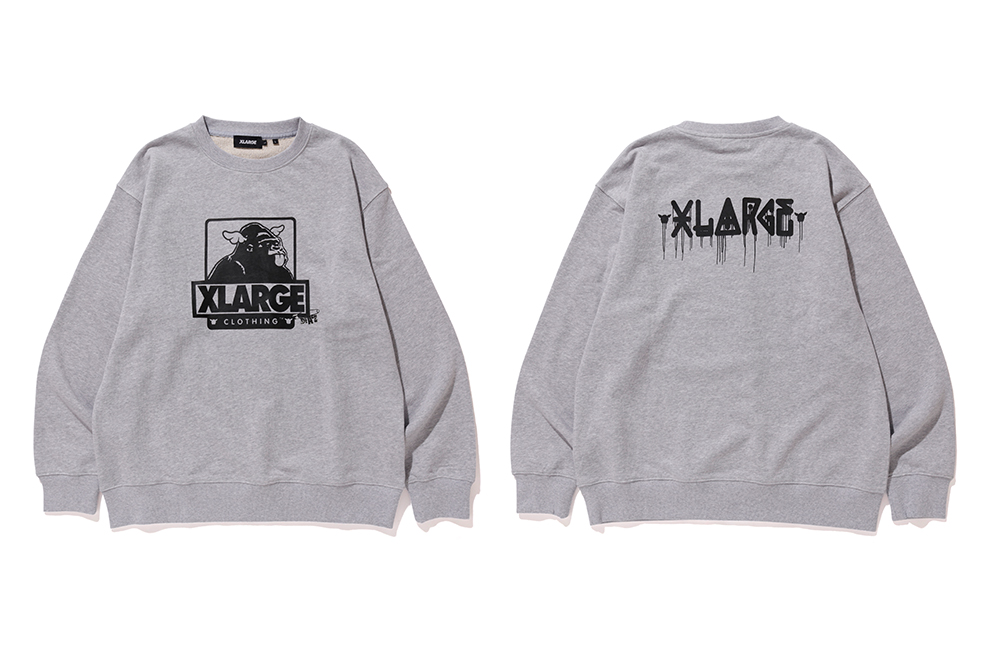 OG CREW NECK SWEAT
¥13,000+TAX / BLACK,ASH / S,M,L,XL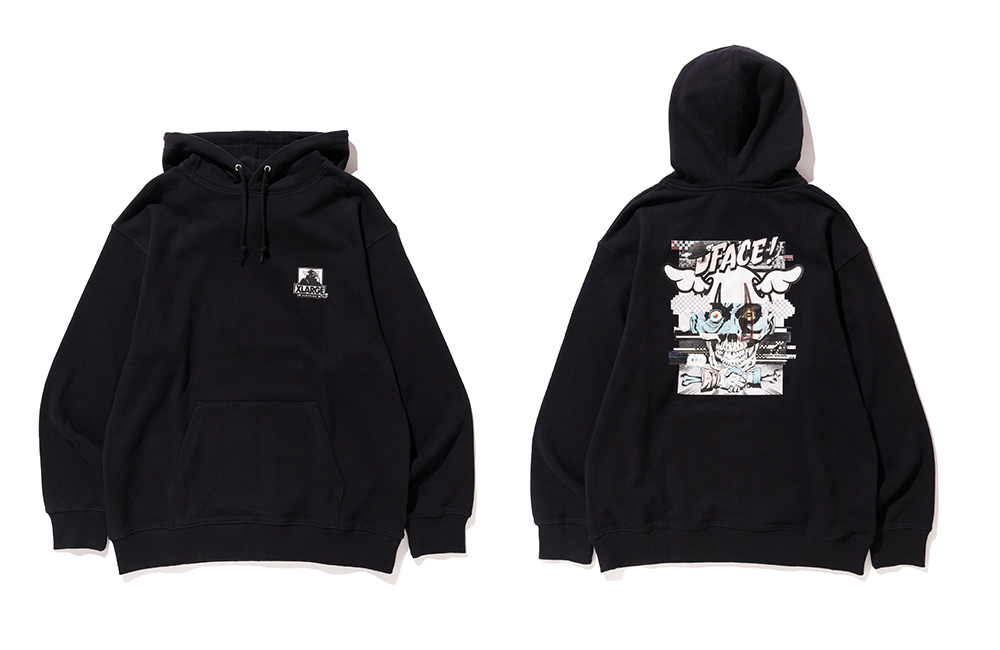 STRIPE SKULL RENDER PULLOVER HOODED SWEAT
¥14,000+TAX / BLACK,ASH / S,M,L,XL



D*DOG OG PULLOVER HOODED SWEAT
¥14,000+TAX / BLACK,ASH / S,M,L,XL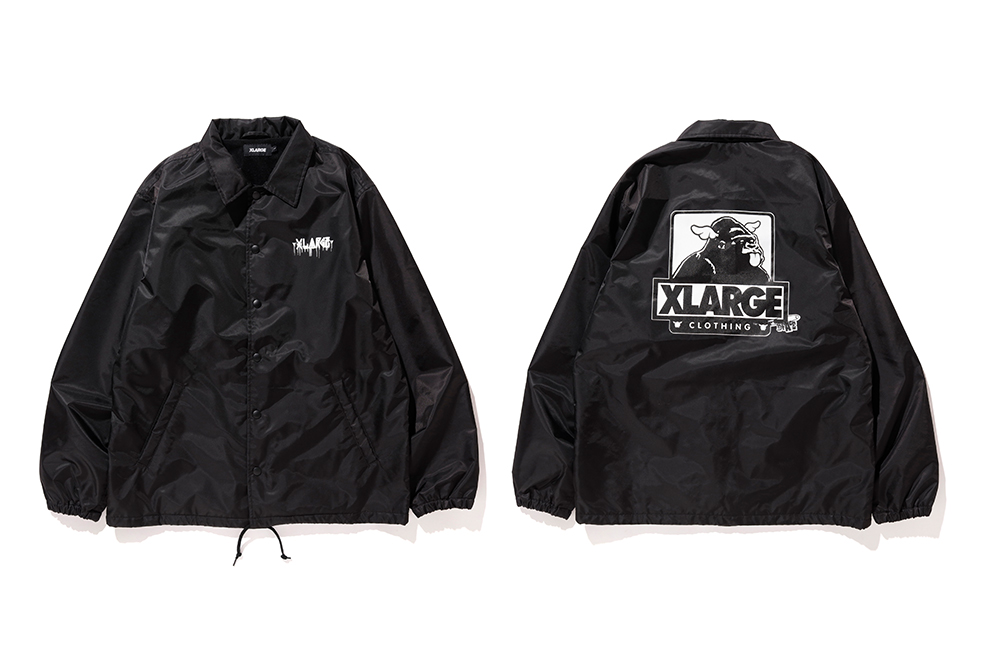 COACHES JACKET
¥15,000+TAX / BLACK / S,M,L,XL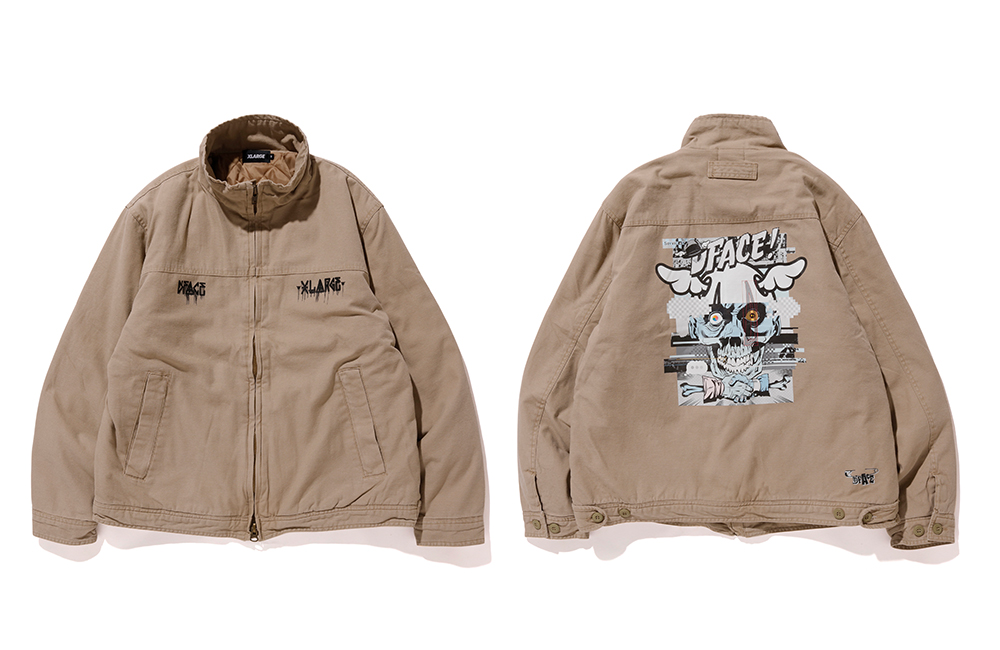 STRIPE SKULL RENDER TACTICAL JACKET
¥18,000+TAX / KHAKI / S,M,L,XL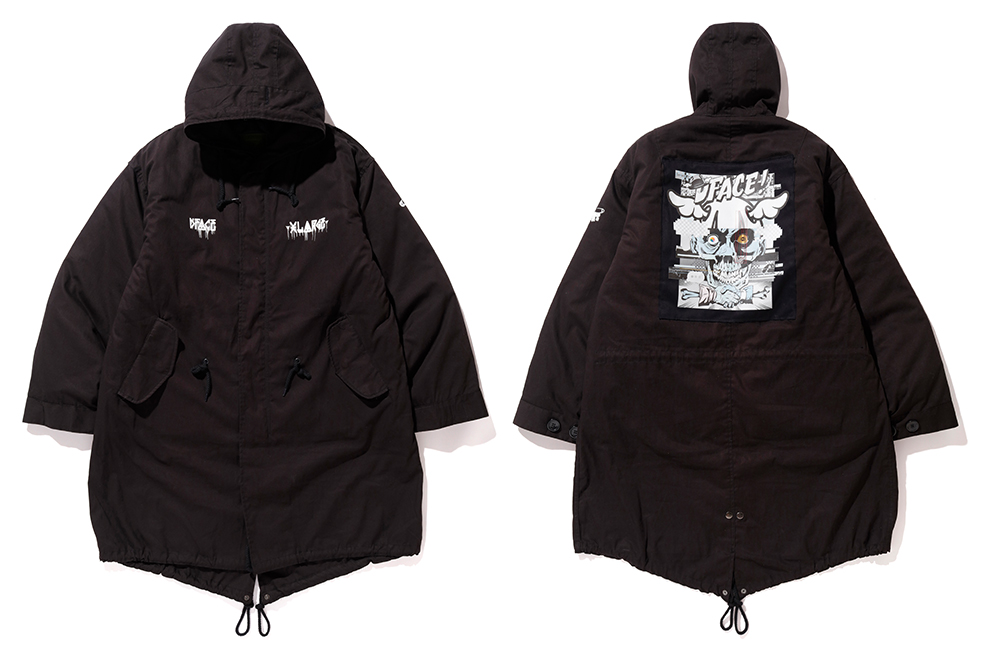 STRIPE SKULL RENDER M-51 HOODED JACKET
¥25,000+TAX / BLACK / S,M,L,XL



DAYPACK
¥12,000+TAX / BLACK / ONE SIZE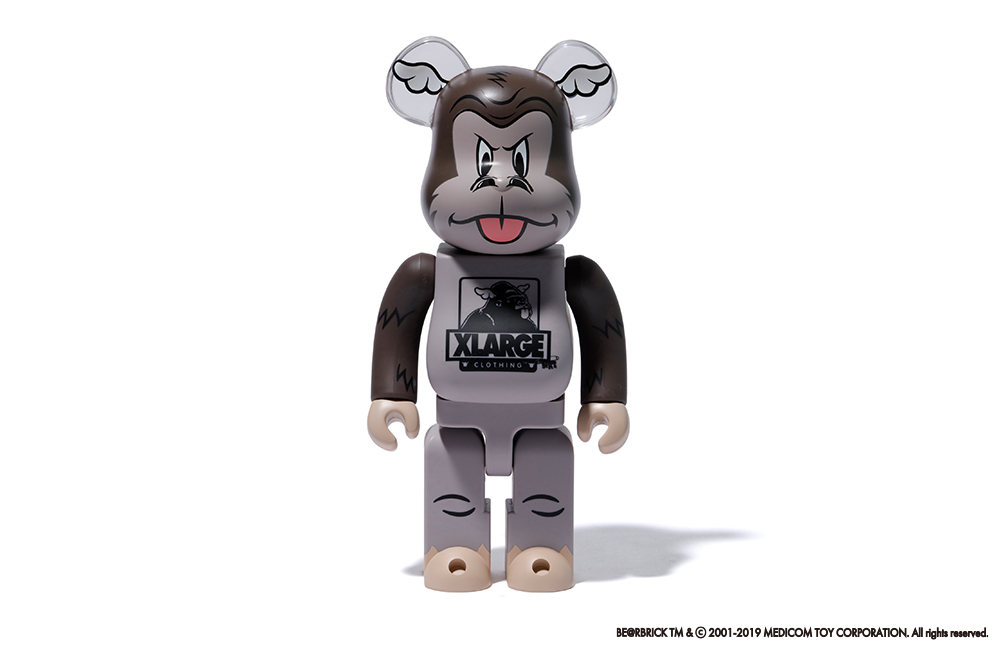 BE@RBRICK 1000%
¥50,000+TAX / CHARCOAL / H700mm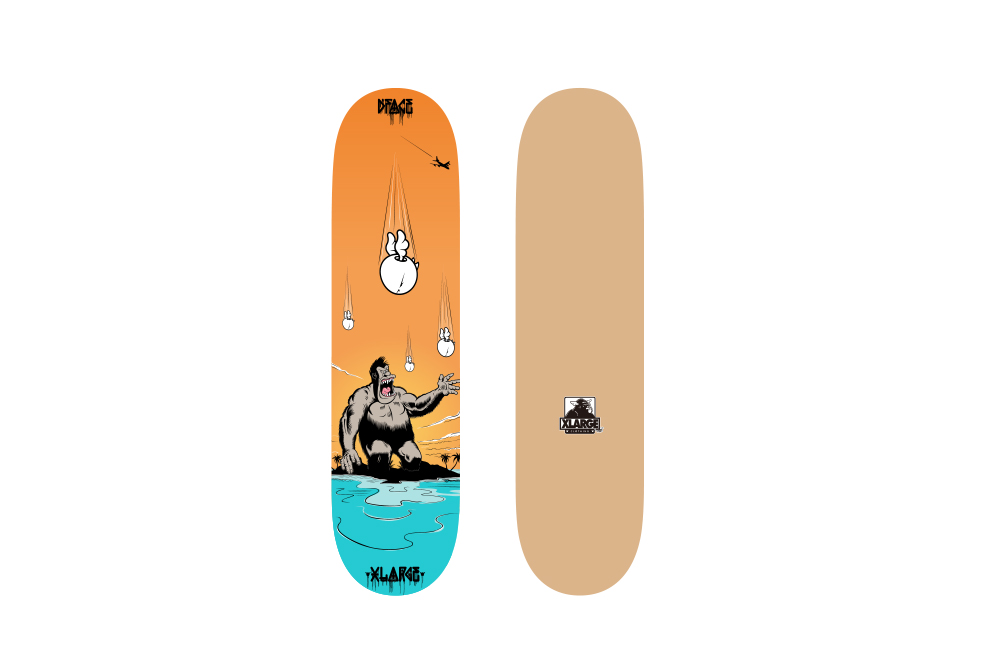 SKATEDECK
¥12,000+TAX / ONE SIZE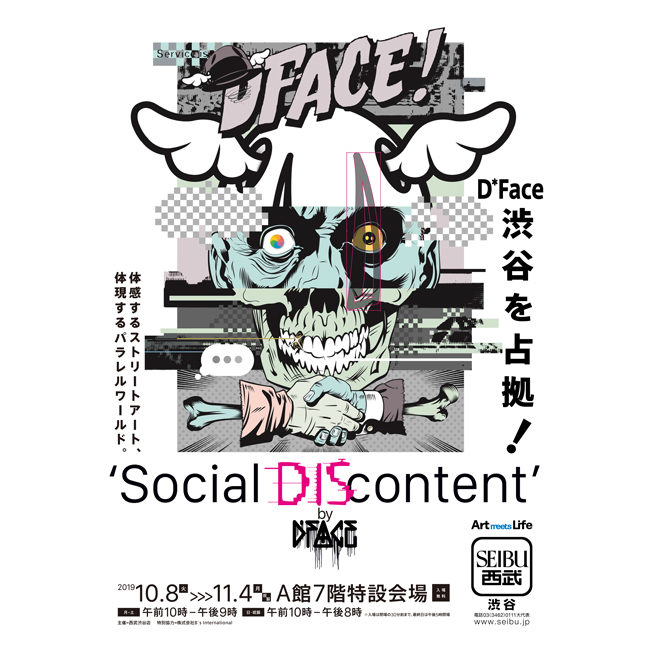 Social DIScontent'by D*Face

Session:October 8~November 4, 2019
【Mon-Sat】10 a.m.―9 p.m.
【Sun, PH】10 a.m.―8 p.m.
※The event will be closed at 5 p.m. on November 4
※Please enter the event space 30 minutes before the closing time

Location:SEIBU SHIBUYA A-site 7F Event space (Free pass)

For the first time in 7 years, D*Face is back to Japan with his new exhibition. As a leading figure in Urban Contemporary Art, the artist has been inaugurating his career on the street art for over 15 years.

The exhibition will display the artist's newest art as long as an archive and unpublished works. Please come enjoy the story and 10 years' art journey with the artist D*Face.

D*Face will also be doing paintings on SEIBU SHIBUYA A-site's building wall during the exhibition. Please come to Shibuya and enjoy the art experience with D*Face, XLARGE, and SEIBU SHIBUYA.

For more details
https://www.sogo-seibu.jp/shibuya/topics/page/0918DFace.html