5.2.sat XLARGE×My Hero Academia
Here comes the HEROs!

Japanese superhero manga series 『My Hero Academia(Japanese: 僕のヒーローアカデミア)』written and illustrated by Kohei Horikoshi has been serialized in 「Weekly Shōnen Jump(Shueisha)」 which had over 26 million copies in print. The anime television series also received an overwhelmingly positive response from a wide range of age audiences worldwide.

The story follows Izuku Midoriya(deku), a boy born without superpowers pursuing his superhero dream in a world that 80% of humankind have different kinds of superpowers as normal. He is later on scouted by the greatest hero-All Might who shares his superpower with him and mentored him getting in the prestigious high school for heroes in training.

The anime series adapted into season 5's production which leads to huge expectations from global audiences.

XLARGE and 『My Hero Academia』's latest collaboration takes the original design reference from the main character Izuku Midoriya(緑谷出久) and his childhood playmate who competes with him all the time-Katsuki Bakugo(爆豪勝己), U.A. High School's talented student-Shoto Todoroki(轟焦凍), and also Midoriya's mentor and the No.1 hero-All Might(オールマイト).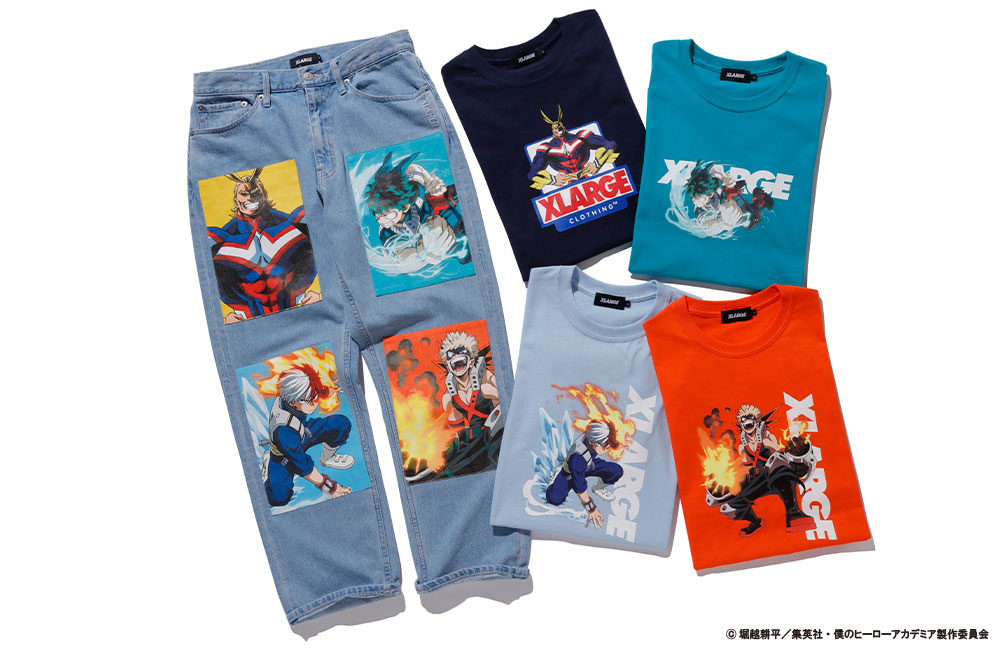 XLARGE×『My Hero Academia』collaborating series will be releasing on May 2, 12:00(GMT +09:00) at XLARGE official online store.

OFFICIAL ONLINE STORE
>>>calif
>>>ZOZOTOWN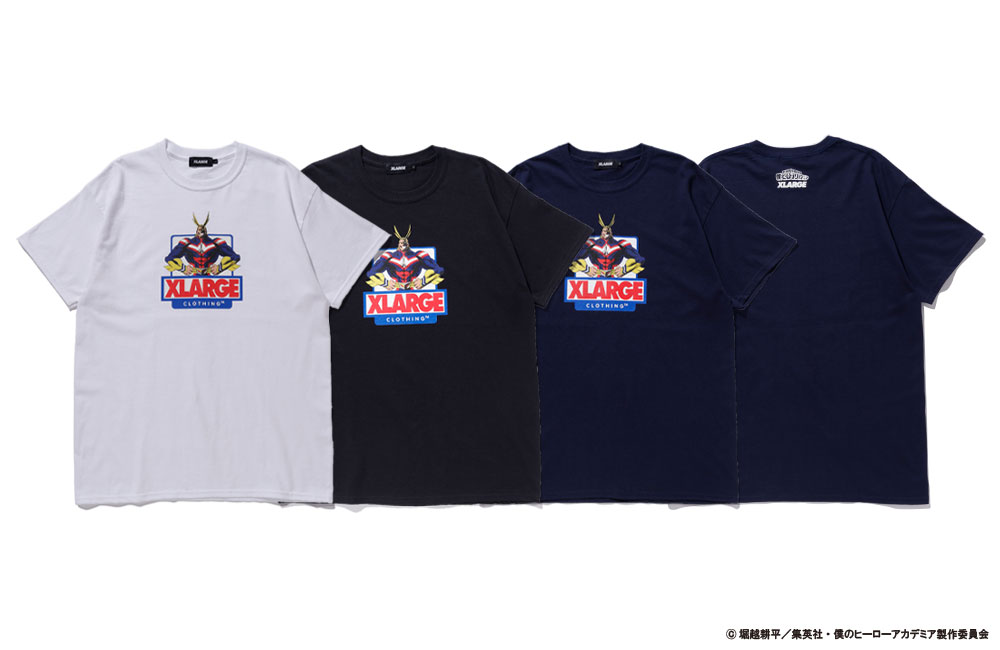 S/S TEE ALLMIGHT
WHITE,BLACK,NAVY / S,M,L,XL / ¥5,500+TAX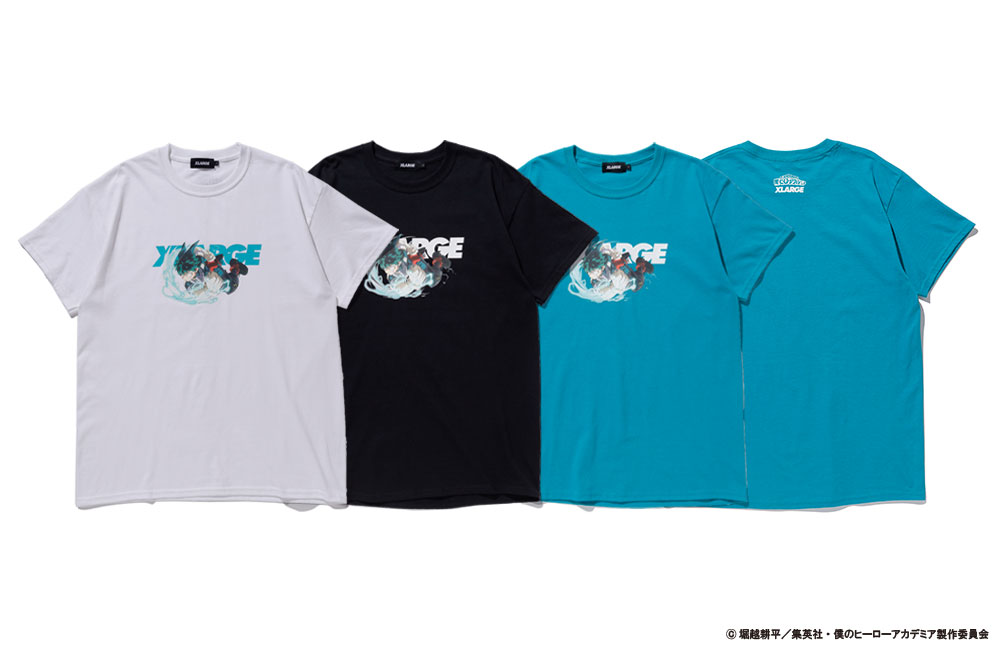 S/S TEE DEKU
WHITE,BLACK,GREEN / S,M,L,XL / ¥5,500+TAX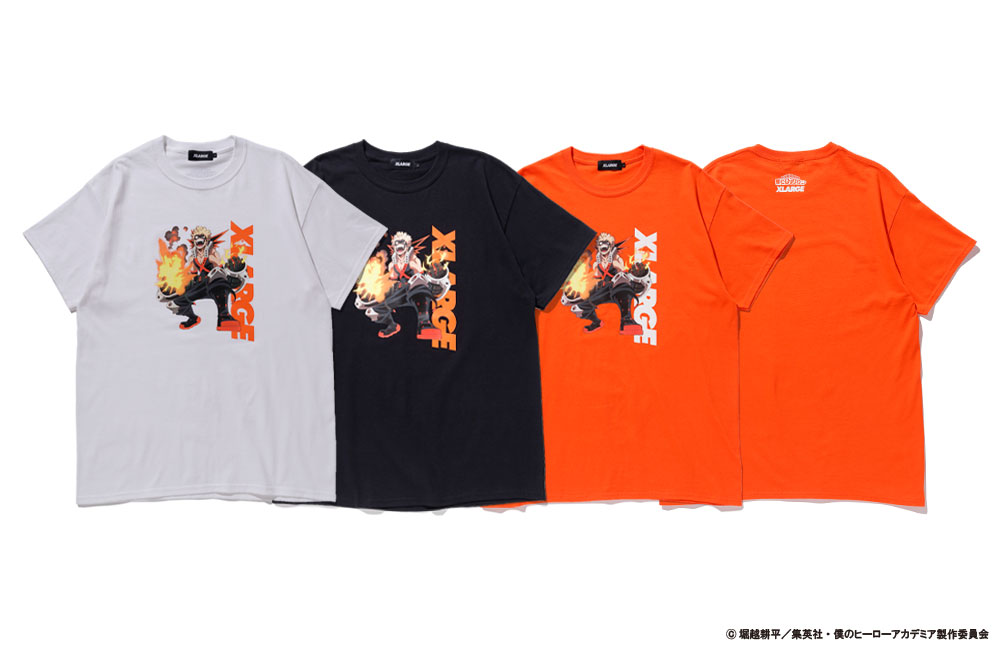 S/S TEE BAKUGO
WHITE,BLACK,ORANGE / S,M,L,XL / ¥5,500+TAX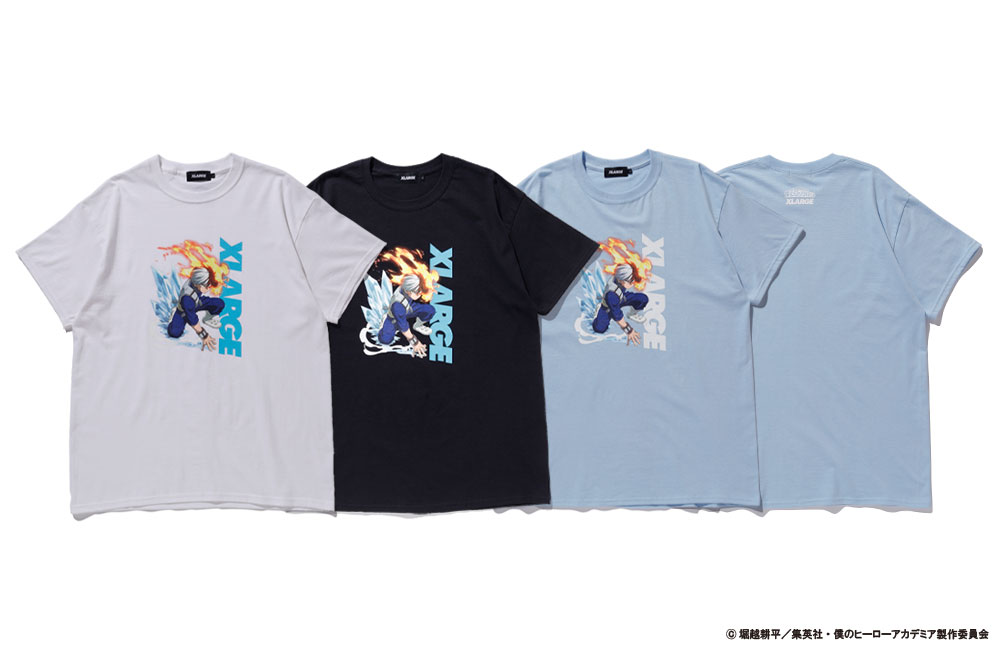 S/S TEE TODOROKI
WHITE,BLACK,LtBLUE / S,M,L,XL / ¥5,500+TAX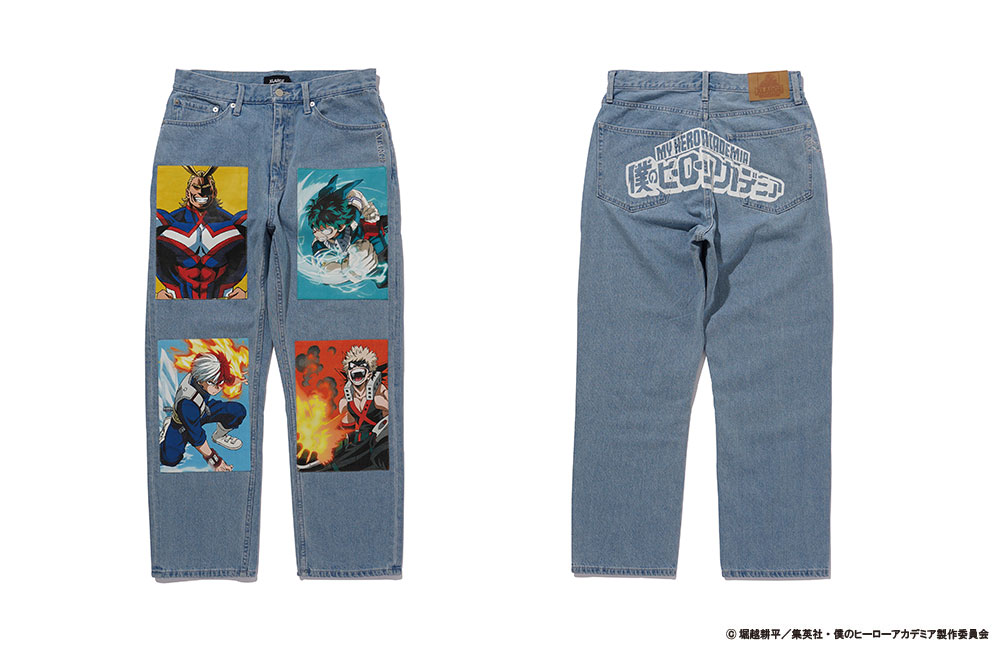 MY HERO ACADEMIA DENIM PANT
LtINDIGO / 30,32,34,36inch / ¥20,000+TAX

©堀越耕平/集英社・僕のヒーローアカデミア製作委員会