5.15.fri XLARGE×Teva®
XLARGE is announcing the first-ever collaboration with outdoor label Teva® for the 2020 summertime item -「HURRICANE XLT 2」.

Stared from 1984, with their invention of the strap-loaded sport Sandals, Teva® becomes one of the most popular outdoor brands among outdoor enthusiasts around the world.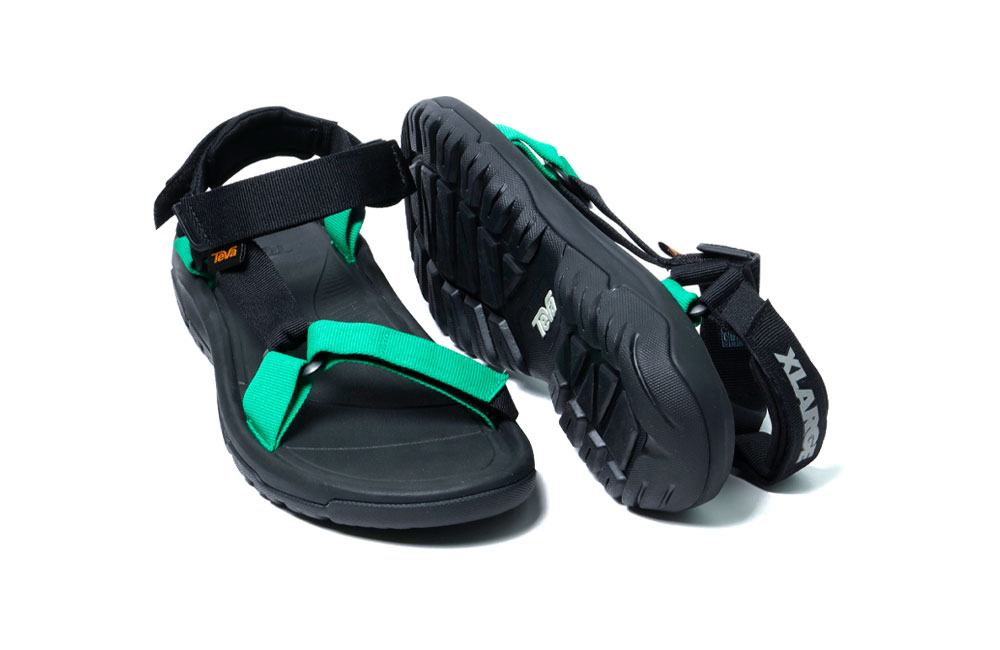 Items powered with Repreve® branded materials on the strap from recycled material firm-Unifi, which give the shoes' water resistance, quick-drying, and durability performance.
3-straps with the UniversalStrappingSystem lead a better fitting comfortableness.
Green toe strap and the reflector XLARGE logo-branded Heel strap give a fresh summer style.
The lightweight cushioning system with the EVA mid-sole and Durabrasion Rubber™outsole make the shoes fit any scene from outdoor to city life.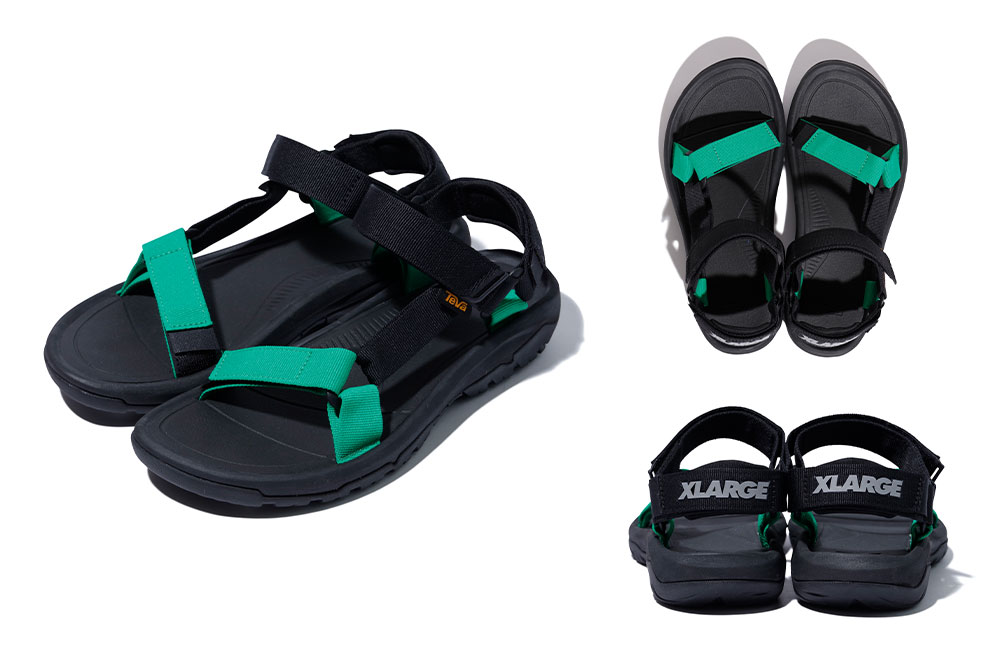 XLARGE×Teva HURRICANE XLT 2
BLACK / 25,26,27,28,29cm /¥10,000+TAX

-  Quick-drying straps with 100% recycle polyester Repreve® branded material from Unifi.
5 plastic bottles' landfill wastes prevented per item.
- Items powered with UniversalStrappingSystem™ system.
- Hook-and-loop fastener gives the convenient put on/ taken off experience.
- The lightweight cushioning system with EVA midsole supports the feet for long hours activities.
- Durabrasion Rubber™outsole and Nylon shank support the rough road situation. - Synthetic fiber and organic materials' utilization delivers our message for the global ecosystem.

XLARGE×Teva® footwear is releasing on 15th, May.

Official Online Store
>>>calif
>>>ZOZOTOWN

Teva®

The world's first sport sandals, stared in 1984, at the riverside of Grand Canyon.
A young tour guide's idea of combing the beach sandals with straps becomes the brand's inspiration.
Invented by the adventurous spirit, with simple design and outstanding functionality gives the brand a wild range of users from outdoor to city life scenes.